Social Events
Friday 17th January - New event on our calendar
Our First Curry Evening
There will be Indian Starters as well as a choice of Curries, including a vegetarian option. Posters will be on display after Christmas with further details, and booking will start on Thursday 2nd January. Initially place will be limited to 60. So put this date in your diary!
Quizzes
Restart Friday 24th January
Booking again starts on Thursday 2nd January. Steve Johnston was on great form for our October Quiz and the winners were The Black Eyed Peas, followed by M and B and Mudeford Mafia. The November quiz was again a sell out with Mick and Jill (now Hooper!) in charge ensuring a fun evening. The Barton Newbies won, narrowly beating Whatever, with Hidden Talent in third place. The food supplied by Rob and his team was excellent, managing to feed 91 people. Feed back has been very positive! (Excuse the pun!) So why not come along and see if you can beat our winners.
French Night
Friday 28th February 2020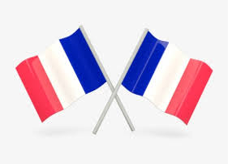 We are trying something different with a French Night on 28th February. An accordionist will visit tables while we eat and after the meal he will entertain us on the dance floor. Rob has devised a tempting menu and speaking French is not obligatory!

The cost will be £27.50 and booking will start from Sunday 26th January with a £10 per head deposit and final payment and food choices by Monday 24th February. Tables of up to 8 can be reserved for members and Guests. Full details can be found on posters in the club.
May Day Dance
Friday 22nd May 2020
Fun Evening
Friday 12th June
Fish and Chips

Music Quiz
Presidents Night (Rescheduled)
FROM THE PRESIDENT
Saturday night (11th January) was a huge success!

The golf event in the day was well supported with 30 entries, and although conditions were difficult, the event was won by Tom Riley with a brilliant 39 points (birdies on the last 2 holes).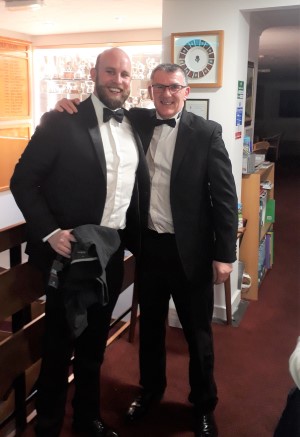 1st Tom Riley 39 points
2nd Rob Wignall 38 points
3rd Pete Brickell 36 points
However the main golf competition on the day was the match between
our Captain John & Gary Aimson and Adger & myself. Adger was very keen to win back the £5 that we narrowly lost last year.

I think the picture sums up the result.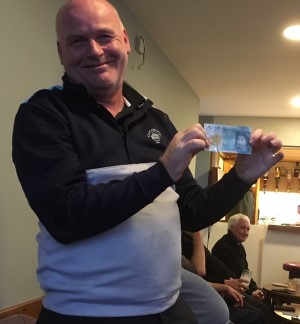 The meal, which was superb, was enjoyed by all and the service from Rob and his team was excellent. Pete & Rob looked after everyone's needs behind the bar (as you can imagine they were kept pretty busy!)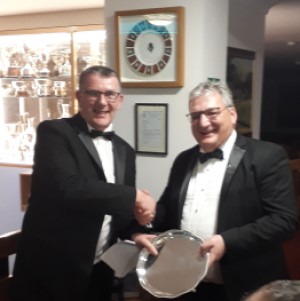 After the meal I spoke about the President's Salver. I am introducing a new element to this year's competition by inviting the winner to be my guest at the dinner in November. I then presented the winner from 2019, Pete Brickell, with the Salver and a bottle of whiskey adeptly named Glen Keith!



Adger Brown who was back by popular demand then entertained us. He had everyone laughing for over an hour.

Thank you's went to Adger along with Rob and his team, Pete & Rob behind the bar, Sue Williams and the entertainments committee and Brian Lunn for his continued help and support with this event

A good time was had by all and we eagerly await the next President's dinner in October.