A huge thank you to organiser Phil Cave for a splendid event on Sunday. Thanks also to David Johnson for doing the cards and to Rob and the team for a splendid post match dinner. This turned into a lovely social event reminiscent of the good old days.
32 Visitors and Members kept telling me how much they enjoyed the day and all committed to an even bigger and better event next year. Another not to miss next year! Ask anyone who played and enjoyed the music and company afterwards!
Barbara and Gary Aimson will certainly be playing next time to defend their title! Mum Aimson was on fire! Some solid putting within 8 feet, some superb chipping and pitching and three long puts made the difference.
There were great performances too from Ria and John and our friendly Christchurch Visitors! A full list of results is below.
Nearest Pin 9th
Ladies - Barabara Aimson
Men - Jason Jones Xch GC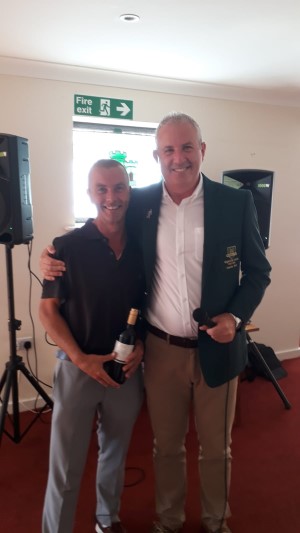 3rd (on countback) Jason & Vicky Jones (Xch GC) 39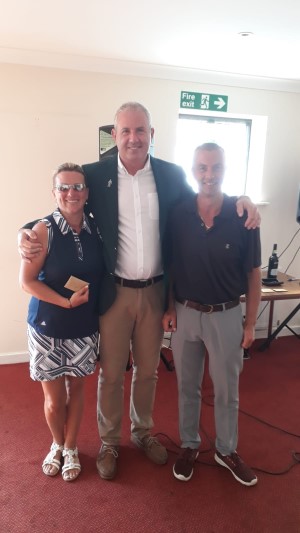 2nd (on countback) Ria Carter & John Bentley 39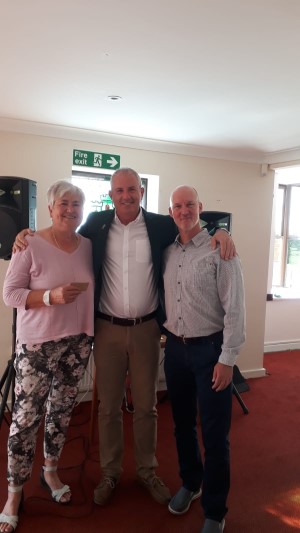 1st Barbara & Gary Aimson 46